History of Macken Funeral Home
Over 100 Years of Service - 4 Generations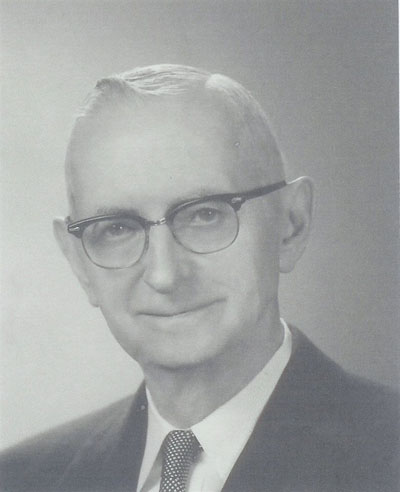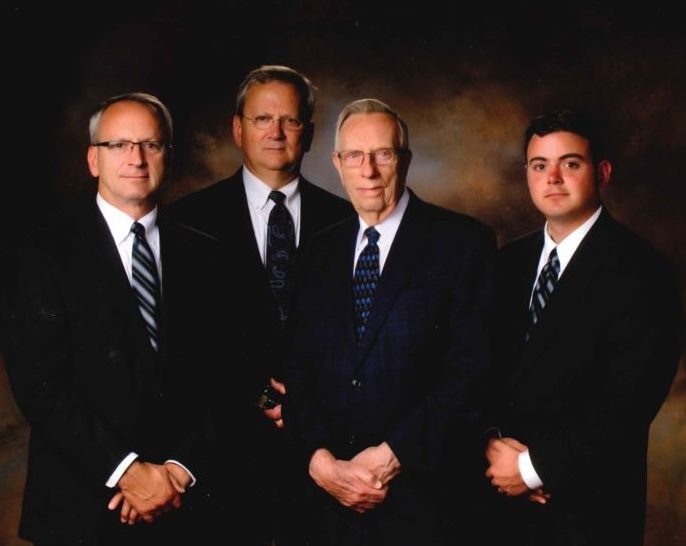 Timothy – Daniel Jr. –  Daniel Sr. – Peter
How it all started...
Over 100 years ago
The Dan Macken Company was founded December, 1909 by Dan Macken; born to Irish Immigrant farmers in Marion Township MN in 1877.  Mr. Macken graduated from the College of St. Thomas in St. Paul, and later served an embalming apprenticeship in Willwerscheid Mortuary in St. Paul.  He began working for the FJ Paine Funeral & Furniture Co in Rochester – opening his own firm 9 months later. 
The Dan Macken Company included a furniture store and was located at 325 South Broadway, NW corner.  Later the business was moved to 220 First Avenue SW, where the furniture store was discontinued.  China Hall later occupied this building.  Dan Macken's siblings Michael and Cyril both worked for Dan during these years.
In August of 1931, the business bought and moved to the Schuster Brewery family home at 223 Fourth Street SW.  The Dan Macken Company name eventually was changed to Macken Funeral Home and run solely by Dan Macken.  His son Daniel D. Macken joined the firm after returning from military service in 1950 and graduating from the U of MN Mortuary Science program.  Daniel D. built at the current location of 1105 12th Street SE, in 1962. His father, Dan Macken passed away in 1963.
In 1977, Daniel K. Macken and Timothy Macken joined their father after graduating from the U of MN Mortuary Science Program. The brothers are responsible for building additions and adding a crematory at the 11th Ave SE location., and in 2010, built the River Park Chapel that resides on the current Macken Funeral Home campus. Dolores Macken, spouse to Dan D., worked in the office until they both retired in 1992. Ann Macken Nigon (retired in 2017) and Mary Macken Garry have acted as office administrators since the 1990's.  Daniel K. retired in 2017 and Timothy in 2019.   Peter Macken, fourth generation funeral director, joined the firm in 2006 after graduating from the U of MN Mortuary Science Program and will continue the proud tradition of taking the Macken Funeral Home into the future, along with his partner, Chris Bronte, who joined the firm in 2004.
It has been a privilege for the Macken Funeral Home to serve the Rochester community since 1909.  Our dedicated service will continue into the future with the same family-driven values passed down to us from our Founder, Dan Macken.